Along with a significant part of the Chinese population, the Landing East Team – together with some tenants and friends – used the long holiday weekend to get out of the city for a spell – and went hiking and sightseeing in and around Anshan City. The targets of our day trip were Qian Shan (which loosely translates to "the mountain of a thousand peaks") and the great Jade Buddha Temple.
With our nice group of 17, we explored some (but definitely not ALL!) of Qian Shan's peaks.
After checking out the map of the convoluted paths crisscrossing the mountain…
…people set off in groups big and small.
Joining the throngs of other tourists…
…we got to check out the budding greenery…
…and stunning landscapes…
…before reaching our various "tops" of choice. After all, with supposedly 1000 peaks to choose from, you can claim to have reached the "top of the mountain" quite easily – no one needs to know it wasn't quite the highest of the peaks, right?
With our hiking done and enough calories burned…
…we went on to another, almost as important point on the agenda: lunch!
And after lunch, we visited the Jade Buddha Palace (玉佛苑) with its almost 8m high and close to 7m wide slab of exquisitely carved Xiuyan jade.
We roamed the buildings…
…admired the architecture and statues, and…
…took souvenir pictures, of course!
Happy and tired, we sat on the bus back to Shenyang, already (at least in my case) plotting our next trip away from the city.
In closing, we would like to leave you with a deep philosophical thought: Always feeling civilized tourism reputation from the trials of a long journey!
For more fun outings, interesting information about life in Shenyang and China in general, follow us on our various social media presences (WeChat, Twitter, Instagram, Facebook and our blog) and feel free to recommend our account to your friends and co-workers. We are always interested in hearing your take on things and open to suggestions on what to organize next – tell us in the comments!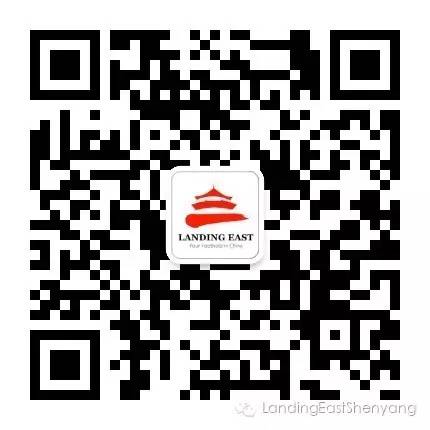 Scan QR Code via WeChat
to follow Official Account
By Julie Marx