On Tuesday, May 16th, Landing East, in partnership with both the International Club and DayNite Shenyang screened the documentary Embrace (One woman's journey to inspire everyBODY) to great success. Just under 30 ladies joined us to watch this meaningful movie about how we view our bodies and how we can lead happier and more fulfilled lives by focusing less on what we look like and more on the things that bring us joy.
Maike van Beest, the instigator behind this wonderful event, gave a short introduction of why she thinks this documentary is so fundamentally important and then the movie started.
Here is what Taryn Brumfitt, founder of the Body Image Movement and the one who made Embrace, has to say about her work:
Lose weight, reduce wrinkles, fight cellulite; we're constantly told to fight a battle to be someone other than who we are. Women and girls are constantly lead to believe they're not as good as they should be. And why? Because every day they feel they're being judged on their appearance and how far away it is from an unachievable ideal.
At the Body Image Movement, we're on a quest to redefine and rewrite the ideals of beauty. Our job is to harness and facilitate positive body image activism by encouraging women to be more accepting of who they are, to use positive language regarding their bodies and others, and to prioritise health before beauty. Our goal is to reach as many women as possible around the world and speak to them about how we can learn to fully embrace and love our bodies.

And that is exactly what she has managed to do with Embrace. This touching documentary sparked a lively discussion amongst participants of the event. About the way media represent women and girls, about how we can support a more positive body image in ourselves and those around us, about how the fashion industry is slowly starting to make significant changes to promote healthier body images, etc.
When everyone's tummy started growling, however, intense discussion gave way to LUNCH, where participants continued to animatedly chat about the movie. As Amanda de Cadenet reminded everyone in the documentary, only if you take in food can your mind continue to do its work and produce brilliant thoughts, so that was just what we did. Japanese restaurant Gingko had provided a generous spread of finger food and salads and Maike's famous triple-choc brownies were the perfect accompaniment to after-lunch coffee and tea.
Maike had put a lot of time and effort into designing a set of inspirational postcards carrying forward the message of the movie as well as a beautiful A3 poster inspiring us to live life to the fullest, rather than focusing on negative aspects like why we should exercise just "to fit into that dress again" or depriving ourselves of something yummy for the sake of losing weight. She had also added a thought-provoking article to the mix.
This inspiration pack – neatly stowed away in a bespoke "EMBRACE" fabric bag – was something every participant got to take home with them after the event.
If you think events such as this one are a great idea and would like to learn more about Shenyang and life in China, please subscribe to our various social media channels (WeChat, our blog, Instagram, Twitter and Facebook) and share our content with those you think might be interested.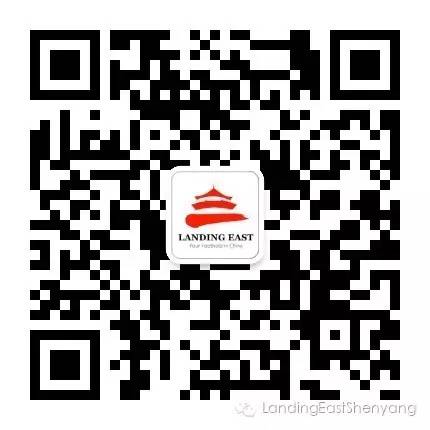 Scan QR Code to follow us on WeChat
by Julie Marx