We have already given some hints how you can spend summer staying in Shenyang –  how to plan a weekend in Shanghai; get inspired by our hiking tour to Anshan or Shenyang city tour by bus. Here is one more advice how you can escape busy city and spend the weekend. Trip to Shanhaiguan can include any type of recreation – you can learn history, have a relaxed time in the park and on the seaside or, for those who like more active holidays, go hiking. But first things first.
Shanhaiguan (山海关, Shānhǎiguān) is actually not an independent town, but one of three districts of Qinhuangdao city, located in Hebei province about 400 km away from Shenyang. Name of the city can be literally translated as "pass between mountains and the sea". Due to its location, in ancient times this place played strategic safeguarding role, being a pass on the border between Manchuria and China until 1644. Now this place is especially famous among Chinese and foreign tourists because of the Great Wall's part, which heading straight into the water. So, here are some tips you can use planning your trip to Shanhaiguan.
It is very easy to get to Shanhaiguan from Shenyang by high-speed train – there are about ten trains per day passing Shanhaiguan station, and the one-way trip will take maximum 2,5 hours. When you get off the train, you'll see a lot of taxis and friendly taxi drivers are already waiting at the station for excited tourists. You can take one of them to go straight to the first attraction in your plan to visit, or even rent it for the whole day – the driver will be happy to bring you to any places you want. BUT, don't accept their price right away, try to bargain and decrease the amount first! Also, discuss in advance sites you plan to visit and ask the final price before you get in the car. Otherwise, there can be some unpleasant arguings in the end of your nice trip. You also can use public transport, there are plenty of busses going to the different directions, just check which you need to take when planning the trip.
Shanhaiguan is a tourist complex with several areas to visit, we will check the most important and famous ones.
First Pass Under Heaven (天下第一关, tiānxià dì yī guān)
The pass with Zedong Tower is one of the most famous places in the complex. It was built by Ming Dynasty and was used as an important defense point, as well as the check point for travelers and sellers coming from the North. It takes about an hour to walk between four main tours there. Pay attention to the big board hanging above the pass at the gate tower with five huge Chinese characters "天下第一关". Unfortunately, it is not the original writings, but its size is still impressive and every Chinese tourist considers the picture under this sign as a must-have in the family photo album. So, get one for yours 😉
Laolongtou (老龙头, lǎo lóngtóu) or The Old Dragon Head
This part of the complex is one of the most impressive and well know all over the China. It is the point (the only in China) where the Great Wall meets (or kisses, as some Chinese people say) the sea. This place is always busy with tourists, so be careful not to slip from the steep stairs in the crowd. When you step down from the Wall and walk along the coast you will see that from the side this part of the Wall looks like a dragon is drinking water and only this site alone is already worth visiting Shanhaiguan!
Mengjiangnu Temple (孟姜女庙, mèng jiāng nǚ miào)
It is not just "another Temple" in China, to understand the importance of this place you need to know the story behind:
It happened when Emperor Qin Shihuang (the first emperor of Qin) required to start building the Great Wall. To satisfy the Emperor and make his order done in the shortest time, federal officials caught and forced to join the hard work a lot of men from all over the China. One of them was Fan Qiliang. It was a very difficult time for Meng Jiangnu after her husband was taken away – she missed him a lot. Once, not be able to handle the separation anymore, she decided to go and look for her beloved man. Meng climbed over mountains and went through the rivers. She walked days and nights, slipping and falling, and finally, she reached the foot of the Great Wall at the present Shanhaiguan Pass. Meng Jiangnu could not wait any longer to see Fan Qiliang, but when she asked workers about him, she discovered that her husband had already died.
Meng cried so much on that day beside the Wall, that the big part of it collapsed over her bitter wail. Emperor Qin Shihuang was very mad when he heard about this damage and wanted to punish this woman. But when he saw Meng Jiangnu, he was so impressed by her beauty and asked to marry him. She agreed but required that Emperor finds the body of her husband, organizes an official funeral and attends it personally. After all her terms were met, the wedding ceremony was ready to proceed…..but suddenly Meng turned and jumped into the sea.
In the memory of this brave woman and all men who fell building the Great Wall, the Meng Jiangnu Temple was established at that place with the Meng's statue in the middle of it.
Great Wall Museum (长城博物馆, chángchéng bówùguǎn)
It is one of the three Great Wall themed museums in China and located about 200 meters south of the First Pass Under the Heaven in the old town. Exhibitions in the museum introduces the history, structure, and military function of the Great Wall with a large collection of its construction material, firearms, and other precious items.
Shanhaiguan Old Town (山海关古城, Shānhǎiguān gǔchéng)
It has a perimeter of 2040 meters of mostly only the walking area with three gates – North Gate, East Gate and South Gate. Old Town is located within the walking distance from the Pass. You will see many old-style buildings, restaurants, traditional workshops and small shops where you can find a lot of interesting things! This place has an amazing atmosphere, definitely worth visiting.
Here are only some of the places you can visit in Shanhaiguan, hope they can help you to plan the trip. You can visit the most interesting for you places within one day or plan to overnight here (or in Qinhuangdao city) and continue exploring it on the next day.
Let us know if you found this post interesting or if you have anything to add. Maybe you have your favorite place there we haven't mentioned? We would love to hear! Follow us on Facebook, Instagram and Twitter, and subscribe to our account!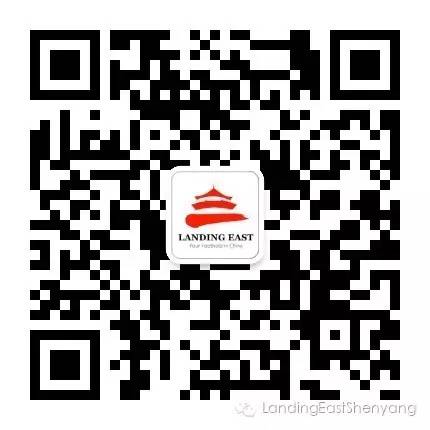 Written by Evgenia Kurz