Skiing is one of the most popular sports in the world and in China it is even called as "White opium" as once people get involved in this activity it will be hard for them to stay away from it. In the mountain where you can ski, you will be able to stay away from polluted air and engaged work life. Everything you will see is covered with pure white color, all you experience is the exciting feeling to slide down from the mountain and the original meaning of winter. So now the question is where to go for skiing? The answer would, of course, be Northeast of China! Today let's have a look at the skiing places around Shenyang.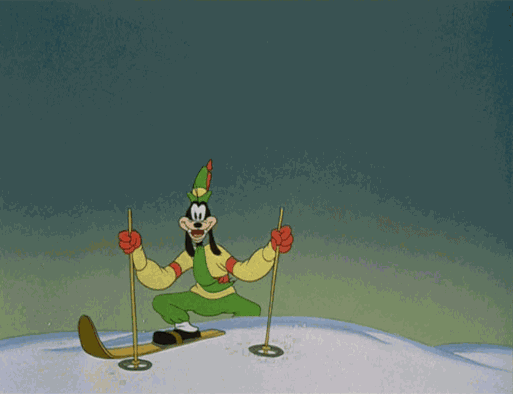 Shenyang Northeast Ski Resort is located in Shenyang National Forest Park, Magangxiang, Xinchengzi District. It is 28km away from the city and it is the biggest ski resort with shortest driving distance from the city. With the surrounding of mountains, the average temperature is higher than other parts in winter. The total length of the track is 8000 kilometers and the slope goes from gentle to steep which suits for all levels of skiers. If you do not have the equipment with you, don't worry, you can rent them at the resort.
Location: Ma gang xiang, lao sigou, Xinchengzi District, inside of Shenyang National Forest Park
Opening hours: November 25th – March 1st
Daytime: 9:00 — 16:00; Night time: 17:00 — 21:00
Price: entrance fee: 150rmb/person (including insurance and ski equipment. We would suggest you to use "大众点评" or "美团" to search for discount to buy tickets)
Locker: 10rmb/each
Parking: 20rmb/day
Crane car for high-level track: 50rmb/person
Deposit for ski equipment rental: 200rmb/person (Please be aware that ski suit, helmet or coach instruction should be paid separately)
Changbai
 Mountain, Wanda Ski Resort
As you can recognize from the name of the resort, this place is located in Changbai Mountain area, Wanda international resort. The skiing period is from the beginning of November till the middle of April. The resort is designed by world top company Ecosign with high, medium and primary ski tracks with a total number of 43. The tracks include 9 winter Olympic standard high-level tracks, international standard snowboarding tracks, a snowboarding park and so on.
Location: Wanda Changbai mountain international resort, Song jiang he town, Fu song xian, Baishan city, Jinlin province.
Opening Hours
Daytime: 8:30 — 16:00 Night time: 16:00 — 21:00
Price: Ski cost 380rmb for a full day, 330rmb for <4hs (Mon. — Fri.)
Ski equipment (including a suite, locker, helmet) rent: 270rmb for a full day, 220rmb for <4hs (Mon. — Fri.)
Coach: Private class 600rmb/ 2hs, 3-6 people group class 200rmb/ person
Note: the price will change according to different tracks and time, please confirm with the resort of the expense on your arrival.
This ski resort located in a small town in Yabuli town, Shangzhi city, 240km away from Ha'erbin. This is, for now, the biggest ski resort in China, and it is also the biggest comprehensive ski training center in China. This resort has 10ish separated resorts for different levels of skiers. The highest level two resorts belong to Physical Culture and Sports Commission of the PRC. If you want to challenge the high-level tracks, it is suggested to get a coach to support you. It's a bit far compared with the other two places. But you can make a package tour together with the ice festival to see the blazing neon ice castles then plan your trip to the resort from Ha'erbin.
Location: Ya bu li, Shangzhi city, Ha'erbin
Opening hours
Daytime: 8:00 — 16:30 Night time: 16:30 — 22:00
Price: entrance fee: 10rmb/person
Ski cost: 140rmb/ 2 hours; 280rmb/ half day; 380rmb/ day
Ski suite: 80rmb/day
Coach:200rmb/ person/ 2 hours; 300rmb/ person/ half day; 500rmb/ person/ day
Note: the price will change according to different tracks and time, please confirm with the resort of the expense on your arrival.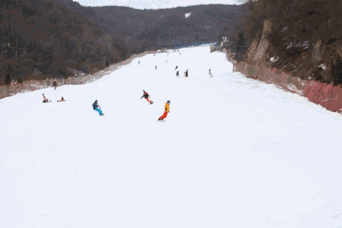 Now it is your turn to try these ski spots and have a good time! If you like our article, please feel free to share it with your friends or just go there with them! And one more thing, don't forget to follow us on our social platforms. ☟☟☟