Winter is an awesome time of the year despite the cold weather and the air quality, there are still so many things to do (probably even more than during the other seasons)! Landing East team tries to discover the most interesting and foreign-friendly activities in the city and share them with you. Have you already read our article about visiting Ice and Snow Festival in Harbin? Or about new movies/concerts/exhibitions in our Fun List? To buy cinema tickets won't be a problem for you as you already know how to do it 😉 Also, you can already plan the coming weekends and visit one of the best ski resorts in China, or plan all the vacations in this year traveling around Asia and visiting the most remarkable festivals (don't forget about Chinese Public Holidays). Remember to drink enough hot water or tea and eat more vitamins containing food as it is recommended by Chinese medicine (and Lunar Calendar).
What did we forget? Oh, yes! Hot Springs! Who will miss the chance to enjoy a hot natural water when the temperature outside is much below zero (last week we had -26 in the morning). So, what do you think? Let's find out together what is Hot Springs and find some perfect spots around Shenyang.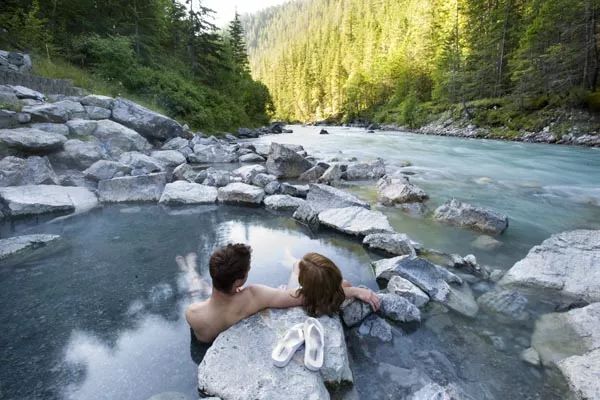 Generally speaking, a hot spring is a spring produced by the emergence of geothermally heated groundwater that rises from the Earth's crust. You can bath not in each spring because in some of them the water is too hot for the human body. The most suitable temperature for soaking or bathing is between 35 and 45 degrees. Currently, there are more than 3000 hot springs spots only in China. It has some therapeutic effects on various diseases such as skin diseases, rheumatoid arthritis, gout, and anemia. Some springs even have beauty effects. Being a natural "wonder" most of the hot springs are in the world's picturesque places. So, this is the place to enjoy and relax in the warm beneficial water and be surrounded by a beautiful scenery. What could be better?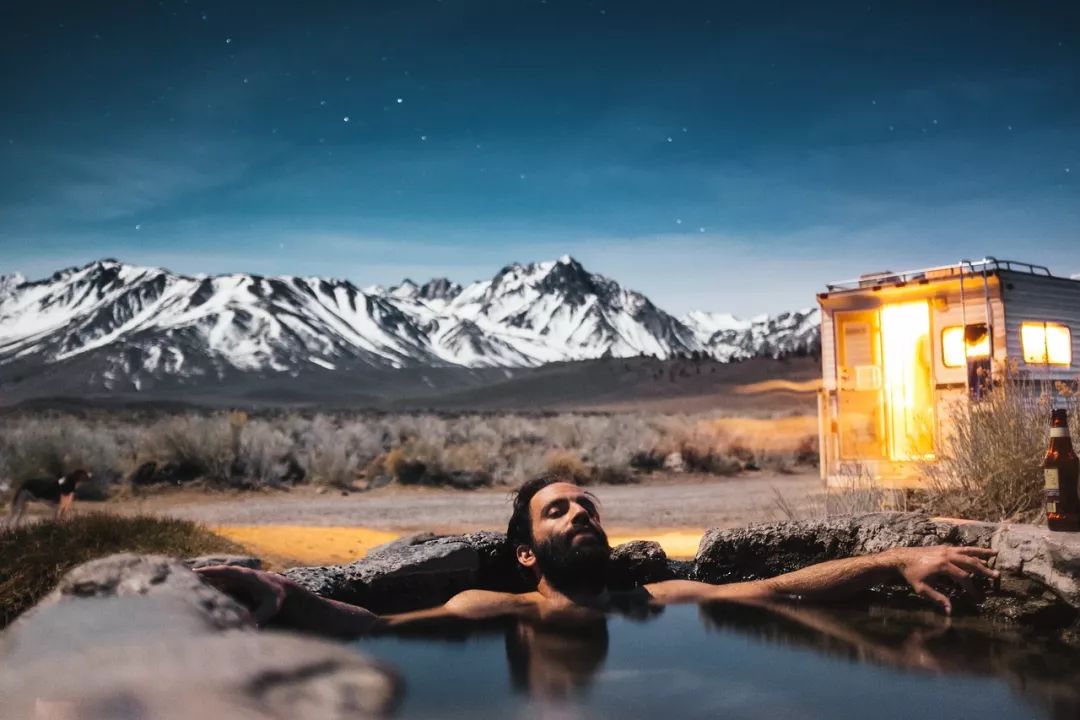 Before we start exploring the exact places, let's have a look at the points of attention while bathing:
1. Remember not to soak in within one hour before or after meals. Do not soak when you are hungry or drunk.
2. Know the water quality and mineral content of the spring, and choose the one suitable for your physical condition or diseases. Spring water with too much acid is not suitable for soaking.
3. Remember to take off all your metal jewelry or accessories before bathing, preventing them from being eroded by certain minerals that some springs may contain.
4. Hot Springs with very hot water are not suitable for soaking. The best temperature for soaking is between 35°C (95°F) and 45°C (113°F). You should first feel the water with hands or feet and put your feet in the water for a while, and then slowly soak into the water. Never dive into the water directly. Try the spring of lower temperature first and the warmer water step by step.
5. It is not advisable to soak for a long time. You can soak for 15 to 20 minutes at one time and rest for a while before taking another bath. Massaging yourself or swimming in the hot spring is good for health.
6. You'd better not go to the spa by yourself as sometimes unexpected things can happen. If you feel stuffy in the chest, dizzy and faint, or thirst, come out of the spring immediately and have a rest and a drink.
7. Generally, you don't have to wash the body after the hot spring bath, as the beneficial element of the spring can be better absorbed. However, you need to take a shower if the spring has a lot of acids or sulfated hydrogen. For people with dry skin, it is recommended to use skin lotion to prevent moisture loss.
Important Note: Hot spring is not suitable for people who have a sensitive skin, wounds or who have just had a surgery. Pregnant women and patients suffering from diabetes, heart disease or high blood pressure are unsuited for soaking unless they have taken doctor's advice. People who fall asleep difficult should not soak for a long time.
(source: www.travelchinaguide.com)
Finally, let's explore the actual hot springs resorts which are close to Shenyang, so could be a nice weekend trip

1. Meiguo jun hot spring 美国郡温泉
Meiguo jun hot spring is located in Xinglongbao town, 30 minutes driving from the city center of Shenyang. It is a place with rich metasilicate hot spring water and quiet atmosphere where you can have a relaxing weekend.
Address: Xinglong bao town, Xinmin city, Shenyang
沈阳市兴隆堡镇兴隆堡村102国道沈阳方向
Open hour: 10:30—21:30 Monday-Friday
9:30—21:30 Saturday, Sunday
Price: 80rmb
2.  The Beitang hot spring 北汤温泉
The Beitang hot spring has 16 different kinds of mineral substance and microelement, at the same time, it is one of the rare bicarb hot springs in the world. The water of the spring is yellowish brown which is also called "beauty hot spring".
Address: No. 189, Hangzhou Road, Shenbei District, Shenyang, Liaoning
沈阳市沈北新区杭州路189号
Opening Hour: 10:00 – 21:00
Price: 189rmb
3. Anshan Tang gangzi hot spring 鞍山汤岗子温泉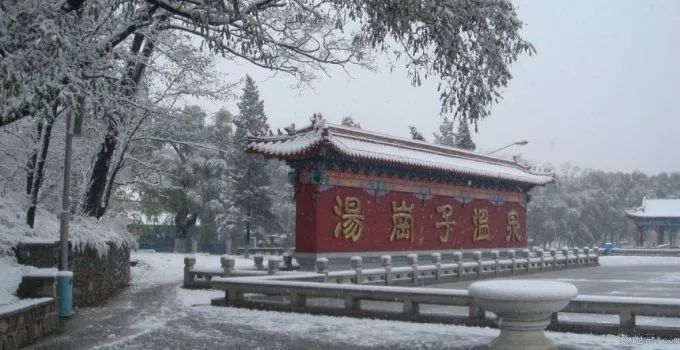 Tang gangzi hot spring was found in Tang Dynasty and it is one of the four largest rehabilitation centers in China. The hot spring is famous for its high temperature, clear water and 30 different kinds of microelements. Here you will also find one of the temporary imperial palaces built in Qing Dynasty by the last emperor Puyi.
Address: No. 1 WenQuan Street, Tang gang zi zhen, Qianshan District, Anshan
鞍山市千山区202国道汤岗子镇温泉街1号
Opening Hour: 8:00—23:00
Price: 48rmb
4. Benxi Hua xi mu hot spring 本溪花沐溪温泉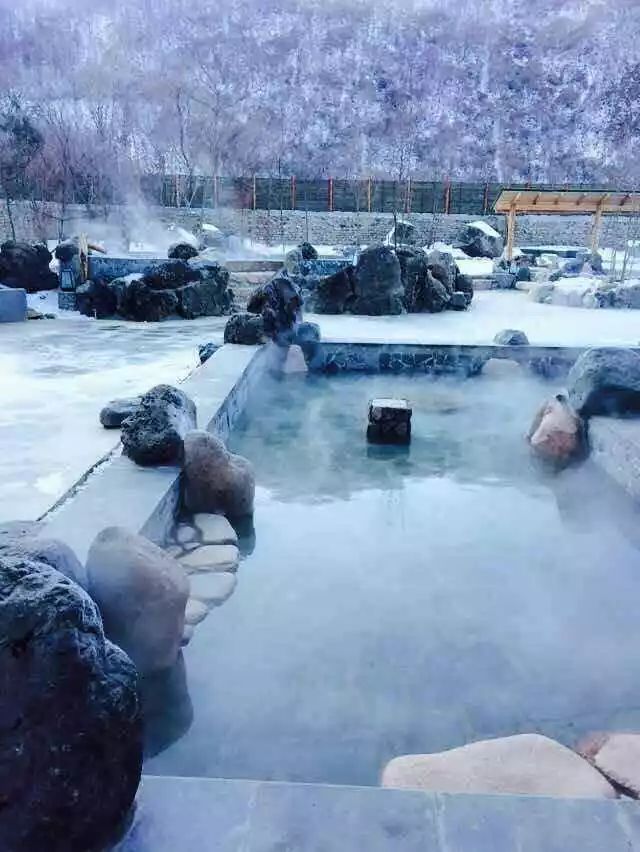 The water in this hot spring is famous for softness and smoothness. The microelement is especially good for skin care, indigestion and arthritis.
Address: Hu bao village, Cao he zhang zhen, Manchu autonomous county, Benxi
本溪市本溪满族自治县草河掌镇胡堡村
Opening Hour: 9:00—21:30
Price:168rmb
5. Dandong Dong tang hot spring 丹东东汤温泉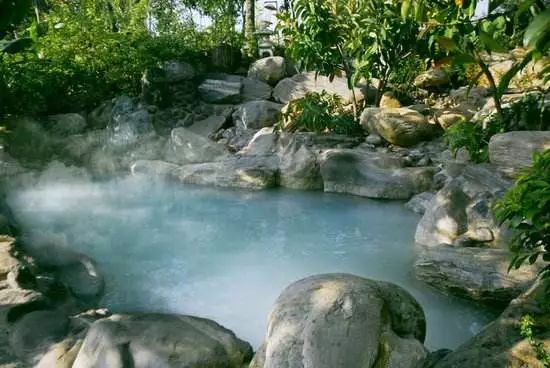 Dongtang hot spring was found in Tang Dynasty and it is famous for the rich amount of fluorine. The place is well known for its medical value, higher temperature and it was praised as "Top hot springs of all" by Emperor Qianlong.
Address: Dong tangzhen, Fengcheng city, Dandong
丹东市凤城市东汤镇
Opening Hour:depends on different hotels
Price: Depends on season and hotels
6. Yingkou Tianmu hot spring 营口天沐温泉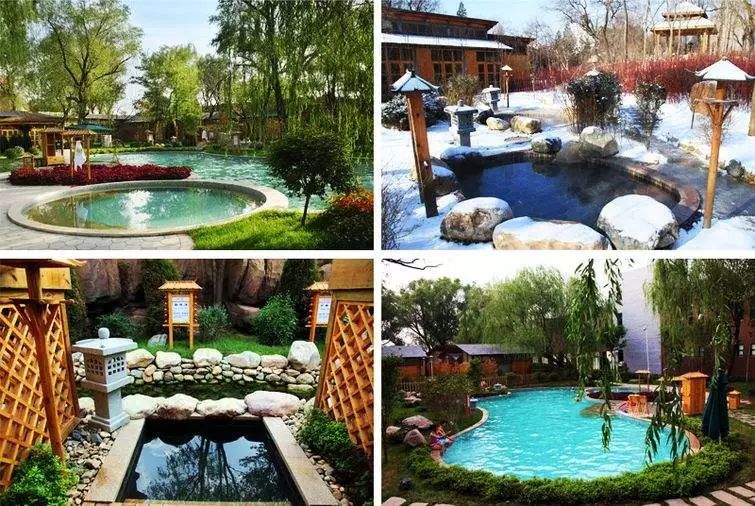 Tianmu hot spring has 60 different styles of hot spring including outdoor spring ponds and indoor SPA. The spring is famous for "three highs", which are high temperature (84℃), high water yield (3000 ton daily throughput), high content of the mineral substance (mineralization of water is 1076 mg/L). There you will not only enjoy a relaxing time but also have a seafood feast.
Address: Wenquanvillage, Xiong yue zhen, Bayuquan District, Yingkou
辽宁营口鲅鱼圈区熊岳镇温泉村
Opening Hours: 9:00—23:00
Price: 213rmb for adults
7. Rainbow Vally hot spring 虹溪谷温泉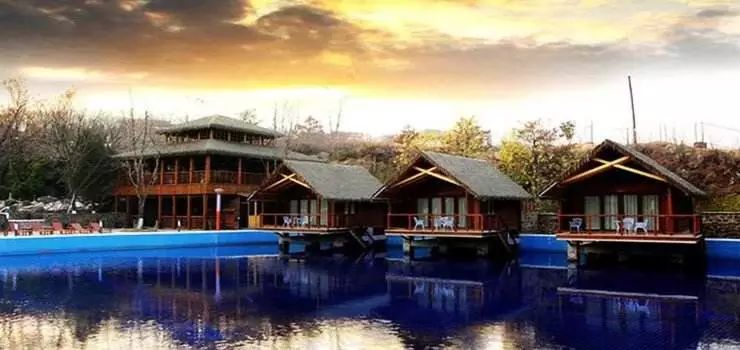 The hot spring is one part of the Hongxigu vacation resort, which includes hot spring center, hotel, golf club, meeting center, equestrian club and so on. The hot spring study institute of Japan considers it as "The hot spring makes people warm and lives long".
Address: Silaputown, Shuangtai town, Gaizhou
辽宁省盖州市双台镇斯拉堡小镇
Opening Hour: 9:00—22:00
Price:218rmb/168rmb
Here is our list of hot springs around Shenyang and closest cities – hope you will find time to visit one of these relaxing places. If you visited any hot springs around and have recommendations – please leave us a comment after this article! Not to miss our future interesting posts – just follow our WeChat account and other social media platforms.
By Inna Mironova